Troubleshooting and Resetting Windows Update
Introduction
Windows Update (WU) is used to install updates, patches, and fixes. Windows Update is one of four ways that Microsoft provides security and non-security updates:
1) Windows Update 
2) System Center Configuration Manager 
3) Microsoft Update Catalog 
4) Windows Server Update Catalog   
Patch Tuesday 
Patch Tuesday, or Update Tuesday, is Microsoft's monthly release of security fixes for Microsoft software and the Windows operating system. Starting with Windows 10, Microsoft now compiles all updates for each month and releases them as a single package on Patch Tuesday. Patch Tuesday is on the second Tuesday of each month at 10:00AM PST. Microsoft selected Tuesday so that IT administrators have time to prepare for the deployment of these updates, following a plan-prepare-deploy model. More information about Microsoft security updates is in Microsoft's Security Update Guide.The Security Update Guide highlights the importance of Windows Update for cybersecurity protection. For example, on Tuesday December 13, 2022 49 Critical Vulnerability and Exposures (CVEs) were listed. 
Source: https://msrc.microsoft.com/update-guide/ 
  
Enterprise Environments 
For enterprise environments Windows Update for Business provides a way for administrators to ensure their organizations are always up to date by using solutions like Group Policy or Mobile Device Management (MDM). Secured recommends enterprise environments utilize Windows Update for Business and IT administrators stay up to date on security threats and updates through Microsoft's Security Update Guide notification system.  
Troubleshooting and Resetting Windows Update 
By default, Windows automatically updates operating systems, but sometimes Windows Update fails to download and install a specific update. Below are a few quick steps to troubleshoot and reset Windows Update to ensure proper patch management and software updates are in place.  
1) Restart PC and Run Windows Update Again 
2) Troubleshoot Windows Update: Troubleshooters and Virtual Agent 
3) Reset Windows Update with .bat File  
Troubleshooting and Resetting Windows Update
1) Restart PC and Run Windows Update Again 
Click: Start>Power>Restart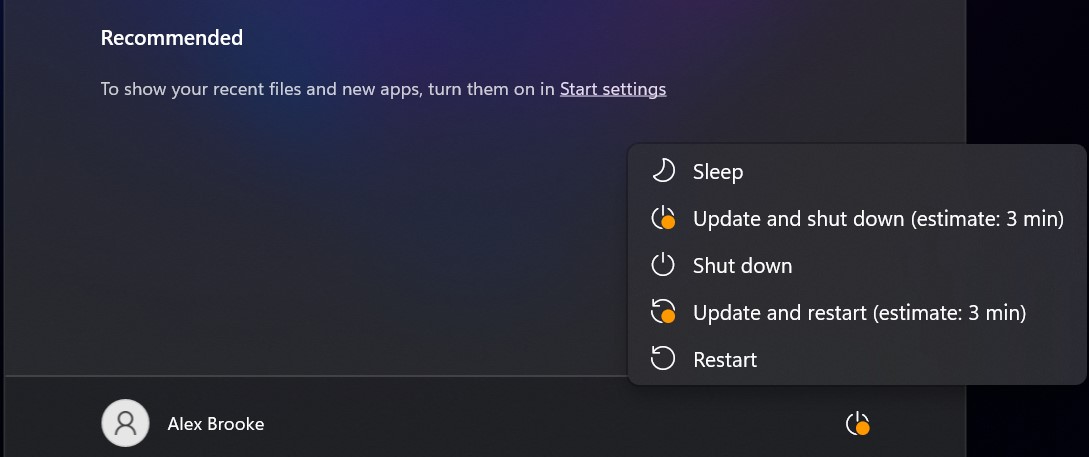 After the target PC has restarted, run Windows Update again.  
Search for "Windows Update". Click "check for updates" or "windows update settings", click "Check for updates" or "Restart now":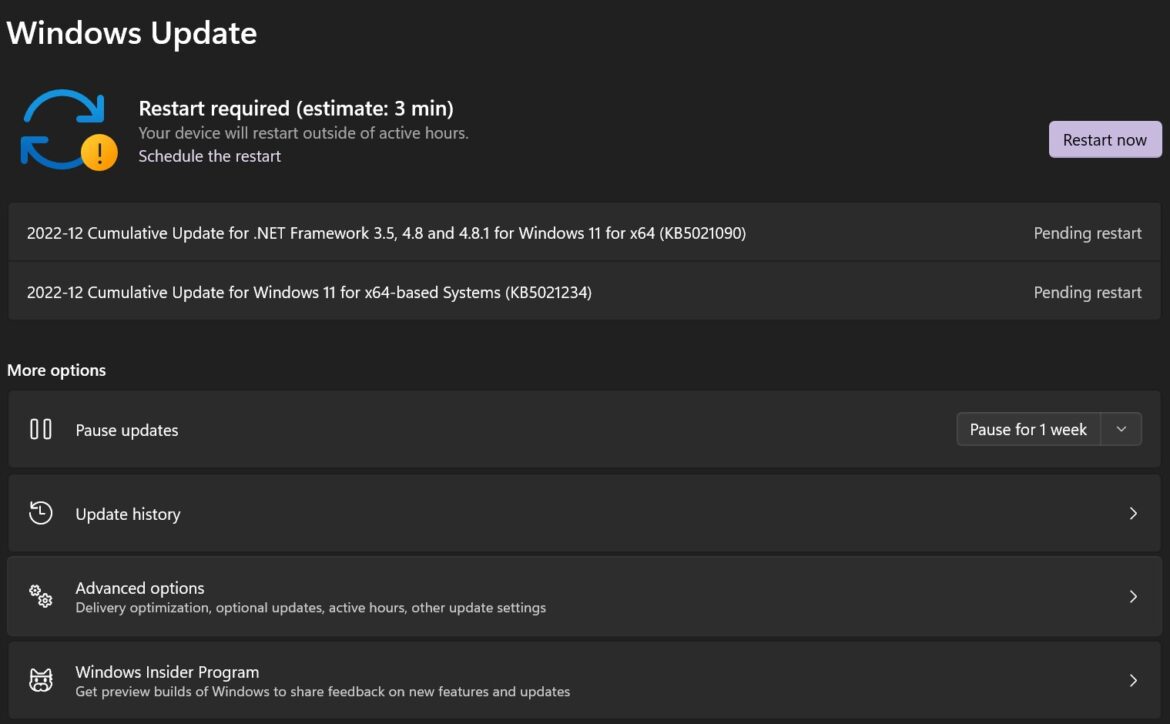 If this doesn't work Windows, try troubleshooting to see what errors are occurring with WU.
2) Troubleshoot Windows Update: Troubleshooters and Virtual Agent 
Search for troubleshoot.  
Select "Troubleshoot settings" > "Other troubleshooters" > Windows Update "Run"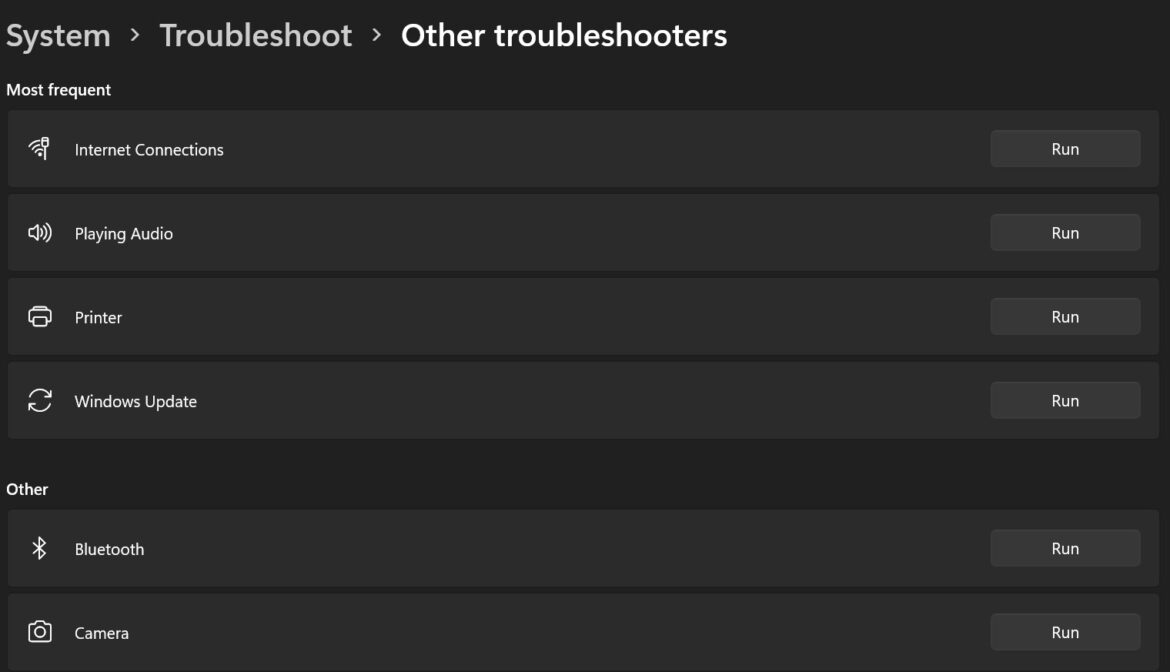 Windows Update Troubleshooter should appear, explain the issue and what needs to be fixed.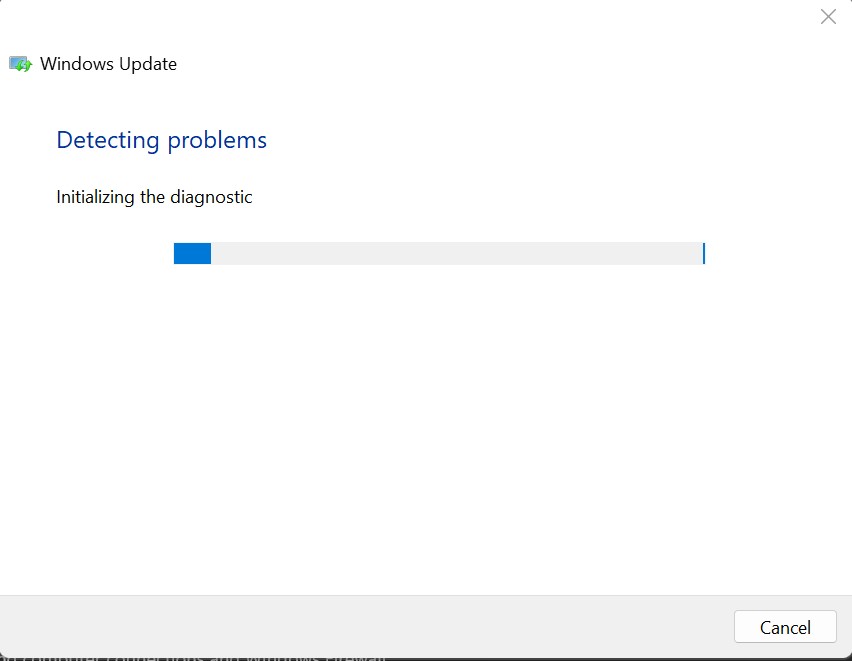 If the troubleshooter doesn't work, consider using Windows Virtual Agent, which is designed to help users quickly identify and fix common Windows Update issues: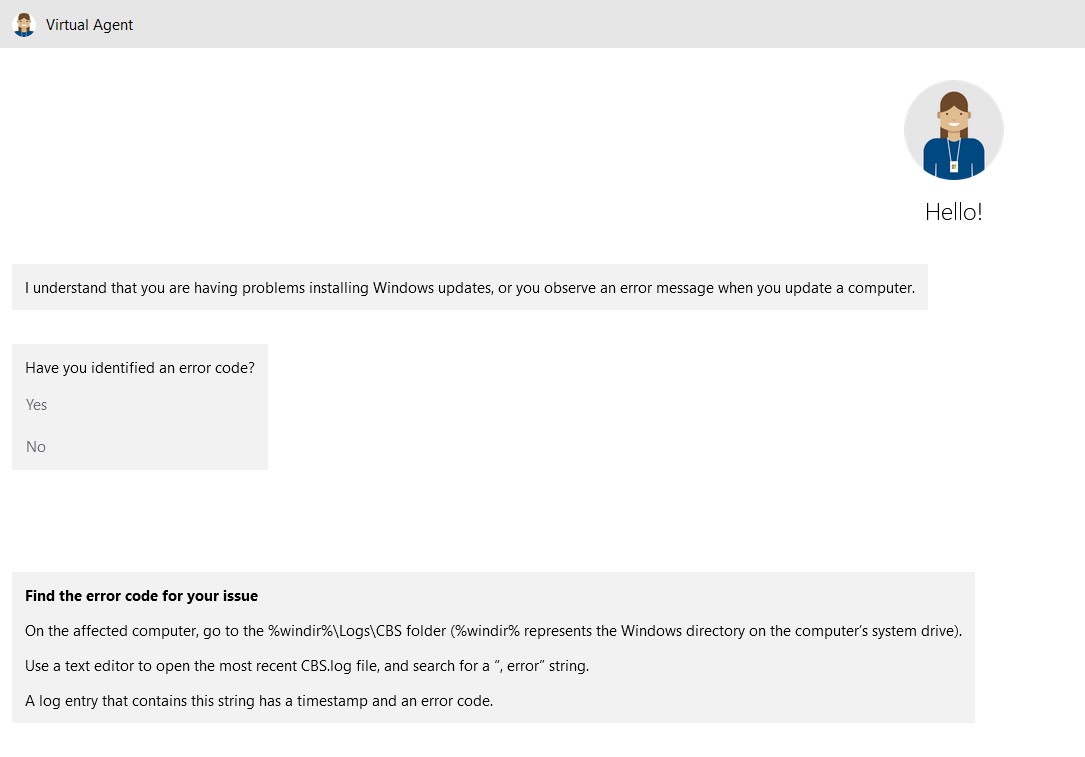 When Windows Update fails it will generate error codes. A common cause of error is inadequate drive space, but there are various other common errors, each with an assigned error code. There are commonly listed error codes that can typically be seen by searching for Windows Update or looking in your CBS logs. The Virtual Agent provides guidance on where to find these error codes.Search for CBS log files: %windir%\Logs\CBS  
In the CBS.log file search for the ", error" string:  

The Windows Virtual Agent lists the most common Windows Update error codes, what they represent, and the best steps for fixing each error. 
3) Resetting Windows Update with .bat File 
Windows Update can also be reset with a .bat file. Windows Help Forums for Windows 11 and Windows 10 provide a quick 7-step guide on how to reset WU:
Each guide provides a .bat file which needs to be: downloaded, unblocked, and run as administrator. Both forums provide step-by-step guidance on how to reset Windows Update. 
Windows Update is a core part of Microsoft's delivery of security and non-security updates. This quick guide should help both Windows 10 and 11 users fix their Windows Update issues and stay up to date with current updates, patches and fixes.